Lilies 2023 | June 9-18
War of the Lilies
THINGS TO DO
ACTIVITES
Come join us and experience the pagentry of medieval combat and archery, historic arts and crafts, fun parties!
32′ Viking Ship
FYRDRACA
The 32′ viking ship, the Fyrdraca, will be docked near the swimming beach and running as many voyages as weather & crew allow.
Arts & Sciences Signup!
Interested in doing doing something at Lilies this year!? Here is the signup form!
SIGNUP HERE
Infectious Disease Policy
Although the SCA complies with all applicable laws to ensure the health and safety of our event participants, we cannot eliminate the risk of exposure to infectious diseases during in-person events. By participating in the in-person events of the SCA, you acknowledge and accept the potential risks. You agree to take any additional steps to protect your own health and safety and those under your control as you believe to be necessary.
June 9-18, 2023 will see the Thirty-fifth edition of Lilies War. Once again we will gather together to face each other in friendly competition in battles, tournaments, archery shoots, and other martial deeds. We will also share knowledge of more gentle arts in formal classes and informal gatherings. At all times we will celebrate our friendship and camaraderie as we come together from across Calontir and beyond.
Come share "A Simple Little War" with us on the shores of Smithville Lake.

Alan and Giraude
The intersection of High Road and King's Highway.
For those people dreading the long walk to the parking lot just to retrieve ice, good news!  Nearly half a mile has been cut from your round trip.  For those of you trying to get your steps in, our apologies.  May we suggest a walk down Long March road to the shade of Far Point instead?
Where is the Gate located?
What should I do if Gate is closed?
I'm hot. My knees hurt. I want to go into town to get ice cream, but the parking lot is too far.
Can I take my kids to the lake any time?
Their Royal Majesties Agamemnon Platylithodae and Marie le Faivre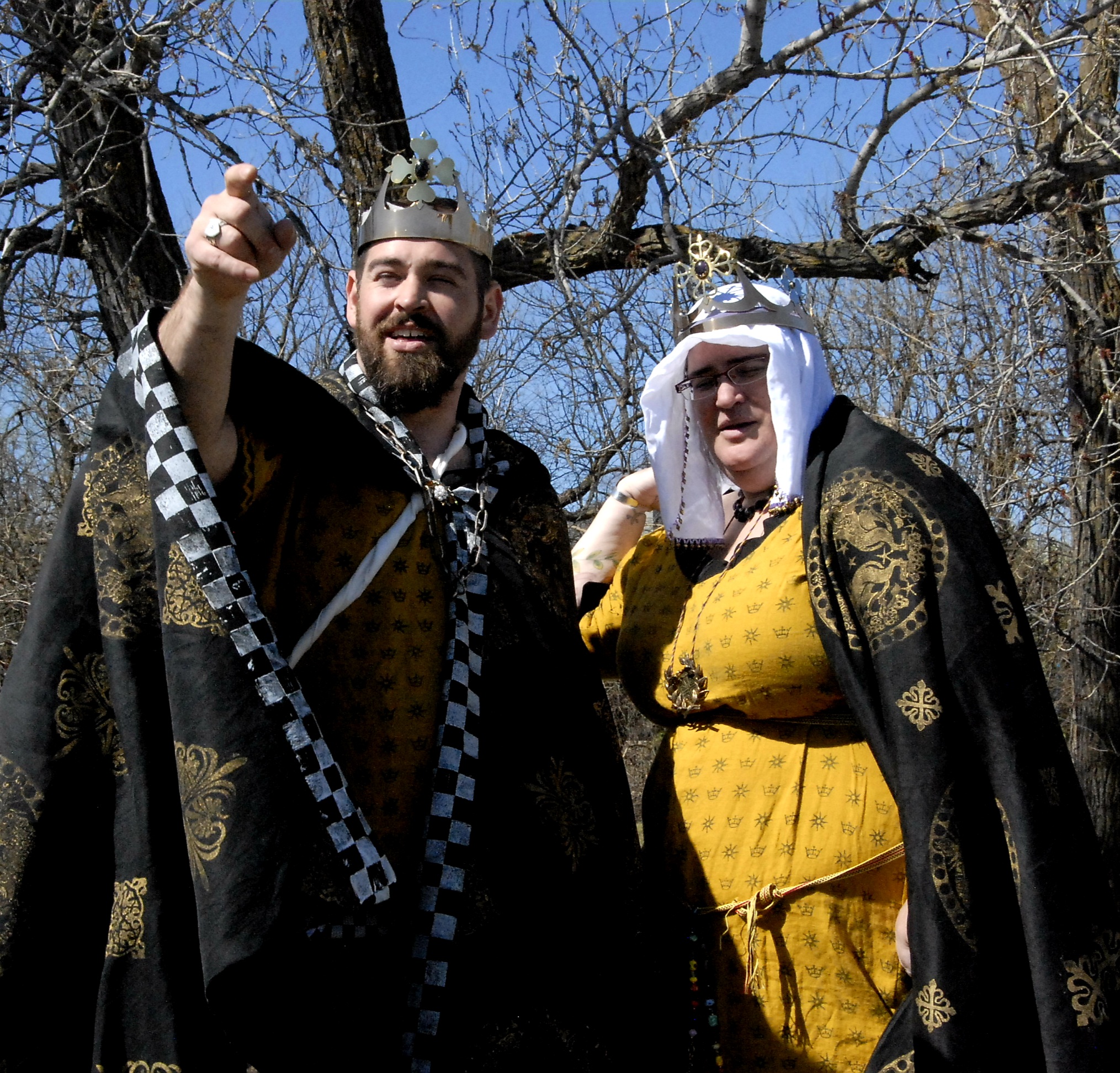 King of Calontir

Falcon-Crown@calontir.org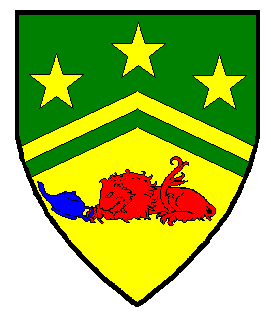 Queen of Calontir

Falcon-Crown@calontir.org