June 12-21, 2020
War of the Lilies
THINGS TO DO
ACTIVITES
Come join us and experience the pagentry of medieval combat and archery, historic arts and crafts, fun parties!
32′ Viking Ship
FYRDRACA
The 32′ viking ship, the Fyrdraca, will be docked near the swimming beach and running as many voyages as weather & crew allow.
Welcome to Calontir's War of the Lilies!  This year's staff is pleased to bring you Romans VS Barbarians. Gather together your mesnie, or group of errants, to engage in competitions, tournaments, and games!
We invite you to enjoy the classes, fighting, archery, camping, sailing, swimming, revelry, and companionship that make Lilies the quintessential Calontir experience each year.  This year, we're also hosting the first-ever Known World Historic Combat Studies Symposium during the first weekend, so you'll have the opportunity to meet some new folks and welcome them with Calontir hospitality.
As you enjoy the event, please take care of yourself and be a good steward of the site.  Lilies is a primitive tent-camping area, and the weather in the Midwest can be unpredictable, so please be prepared!  We also pride ourselves in leaving our summer home in better condition than we found it, so do be sure to pick up any litter (even if it's not yours) and to avoid all harm to the area.  Please review the site rules at http://www.lilieswar.org/site-rules to help in your preparations.
Lilies is run entirely by volunteers, and many hands make light work!  Volunteering a few short hours of your time is a great way to meet new friends and to give back to our Calontir family.  You may sign up to volunteer at http://www.lilieswar.org/information/volunteering or by contacting the coordinator in charge of any activity.
Thank you sharing your vacation with us!  If you have questions, ideas, or concerns, please contact us at or via the Lilies War Facebook group.  And please catch us at the event to say hello!  We can't wait to see you!
Damien, Kirk, Magnus, and Rhianwen
The AXEocrats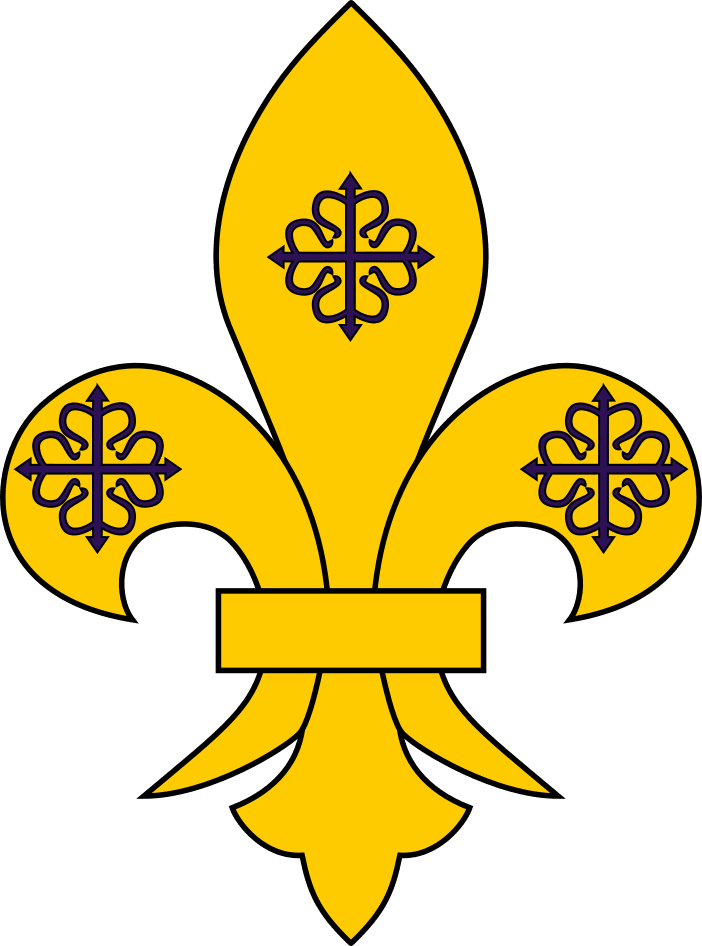 The intersection of High Road and King's Highway.
For those people dreading the long walk to the parking lot just to retrieve ice, good news!  Nearly half a mile has been cut from your round trip.  For those of you trying to get your steps in, our apologies.  May we suggest a walk down Long March road to the shade of Far Point instead?
Where is the Gate located?
What should I do if Gate is closed?
I'm hot. My knees hurt. I want to go into town to get ice cream, but the parking lot is too far.
I want to take the kids to the waterfront, but I burn easily. What should I do?
Whose side should I fight on in the armored combat? Who are the generals?
Their Royal Majesties Lucian & Tamar
Marius Lucian Fidelis Artifex